Forex - Pound Jumps More Than 2%
Forex - Pound Jumps More Than 2% on Election Prediction; Yuan Surge on Trade News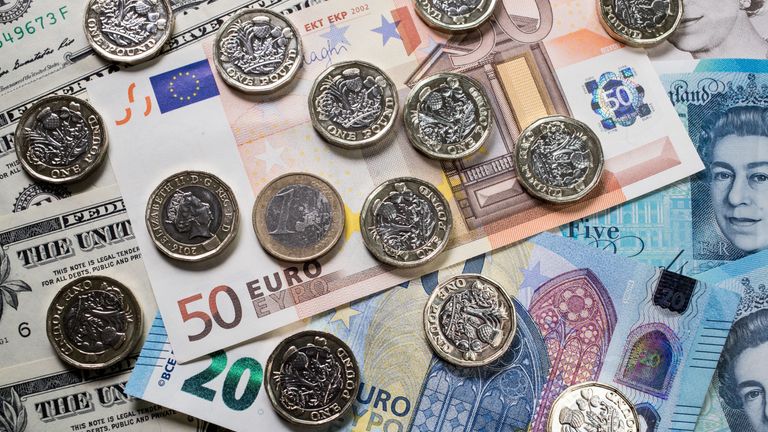 The British pound jumps more than 2% against the U.S. dollar after a U.K. election exit poll suggested that Boris Johnson's Conservative Party is projected to win the election.
The GBP/USD pair jumped 2.3% by 11:15 PM ET (03:15 GMT).
"If the Conservatives do win a majority, passing a Brexit divorce deal in the coming weeks would remove any risk of a no-deal Brexit on 31st January, reduce the immediate uncertainty and lift business investment at least a bit," said Paul Dales, chief U.K. economist at Capital Economics, in a CNBC report.
The official results will be declared later in the day.
Meanwhile, the Chinese yuan also rallied on reports that U.S. President Donald Trump approved a phase-one trade deal with China. Signing of the deal averts the planned introduction of new tariffs on Chinese goods.
In return, Beijing will buy more agricultural goods as part of the trade deal, according to Bloomberg that cited people familiar with the matter. Some existing duties on Chinese products could also potentially be reduced too, the report said.
The onshore rate advanced as much as 1% per dollar following the news, the strongest since Aug. 2 on an intraday basis. The USD/CNY pair last traded at 6.9683, down 0.2%.
The safe-haven yen, on the other hand, fell as risk appetite resumed. The USD/JPY pair gained 0.3% to 109.57. While not a directional driver, the Bank of Japan's Tankan survey showed business confidence at big Japanese manufacturers worsened in the three months to December to its lowest level in nearly 7 years.
Meanwhile, the AUD/USD pair and the NZD/USD pair both climbed 0.3%.